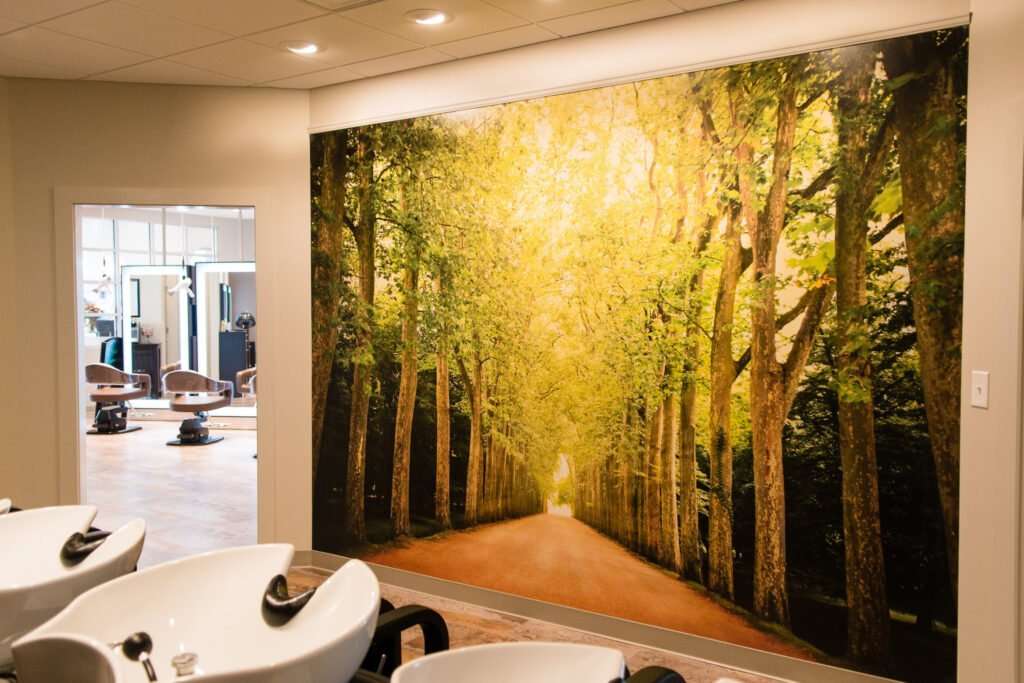 The first thing you notice walking into Face Value is the warmth of the staff and a burst of colors contrasted against the neutral palette of the salon furnishings. That, and the generous space make for a very happy view. The sense of luxury and order is prominent in this space – an urban shrine to personal care, just in the middle of Charlottesville.
Started by her mom, and now run by Lisa Stafford Gladwell, Face Value is a local business created out of the desire to help people look and feel their best while creating meaningful education and employment for their community. The hair and makeup salon opened at its original Crozet location in 2009, and has been thriving in Stonefield since 2014. Apprenticeships in salon services are still available today.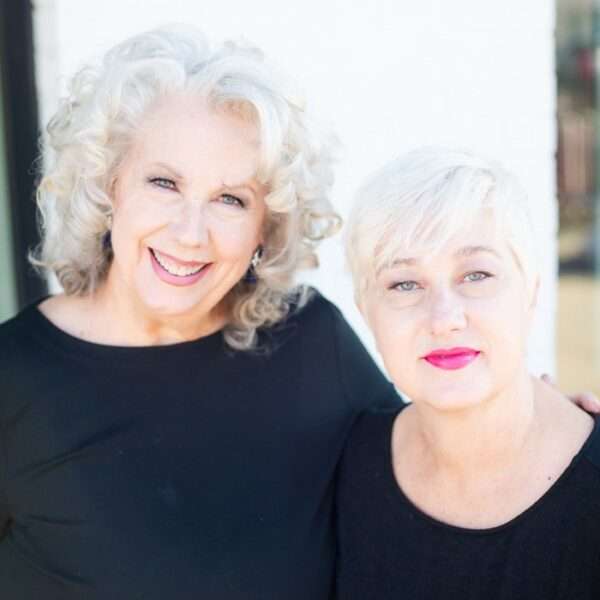 Prior to her spot at the helm, Lisa spent years as a high-end retailer in Los Angeles — learning how to meet people's needs for retail products but also for that sense of satisfaction that comes from a positive experience. She translates this easily into the hair and makeup business by knowing that people simply want to be heard and respected. Under her leadership, Face Value has continued to respect people's needs for hair and makeup while balancing the practical needs of the business.
The result is that Face Value Salon is known for providing top-shelf service to customers that seek the best in personal care. And as a basic rule, they are steadfast about the privacy and safety of their clients to ensure a positive experience for everyone. As with everyone else, they've had to adapt recently. Fortunately, their long-standing rituals of care are robust and flexible enough to accommodate the changes necessary to keep everyone safe while ensuring a positive experience. They boast hundreds of 5-star reviews from hundreds of customers.
Many businesses give back to the community. They have formalized it with Face Value Community Nights where they donate up to 20% of their sales from an organization's supporters. They focus especially on women's health, children, animal rights, creative/artistic development and environmental organizations.
In general, their services include precision cuts and color, barbering and beard trims, makeup, skincare, smoothing, wedding hair and makeup. Waxes, lash tinting, facials, temple massage, hand massage and other luxury spa treatments are also served here.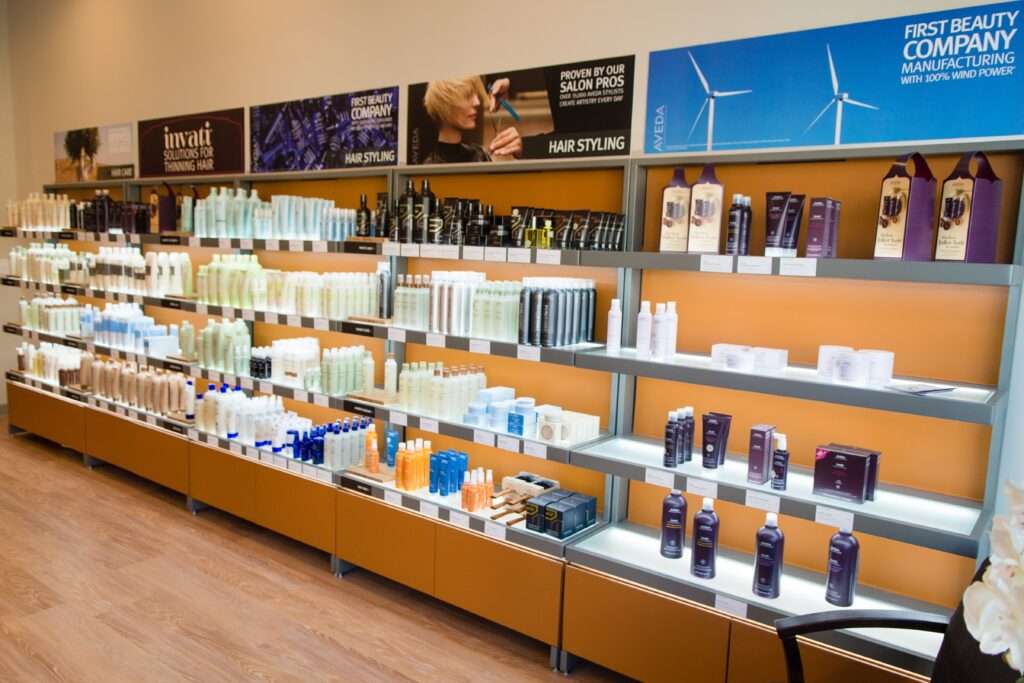 Face Value chose Aveda as their one-and-only product line for its commitment to natural, non-toxic products, as well as their support of their community partners up and down the supply chain. Aveda is 100% vegan, uses recycled plastic for packaging, provides training and support to the community workforce. The science behind their personal care products is also something that Face Value cherishes. Because their stylists and makeup artists work with these products daily, their health is impacted even more. The hair and skin products nutritionally enhance the health of the user and don't introduce chemicals into our bodies.
As for their location, Stonefield is a perfect place for Face Value, Lisa says, because "it's a place where you can celebrate." I could tell by the glimmer in her eye, that meant to celebrate everything and everyone. The fact that you can bring the whole family, buy something to eat or a gift for anyone, in any price range, is a big plus. The events at Stonefield bring people together; and bringing people together is when the pollination of ideas really takes off.
If you have a need for hair and makeup services in Charlottesville, check out Face Value Salon. It's a very nice experience.