In 1998, I joined Edward Jones as a financial advisor, opening my branch office in Charlottesville.
I earned a bachelor of science degree in commerce from the University of Virginia in 1996. In addition, I received the CFP® professional designation in 2011.
I focus on serving the financial needs of individual investors of all ages and financial means. We have built our business by treating our clients as we would want to be treated, a simple idea that still makes sense in today's complex marketplace.
My primary goal is to help individual investors develop an investment strategy geared toward their long-term goals. Whether you need to save for a child's college education, reduce taxes, plan for your retirement or estate considerations, I can help.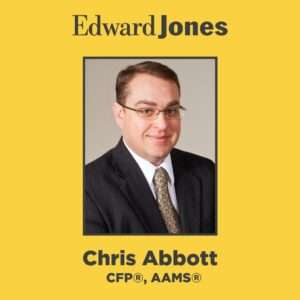 One-size-fits-all may be fine for some investors, but we believe investments should be tailored to your needs and not generically based on guidelines for someone your age or at your stage of life. Whatever your goals may be, we can offer investment solutions tailored to all your financial goals.
I'm originally from Nelson County and have lived in Charlottesville for many years. My spouse, Sandi, and I have two sons: Grant, 16, and Luke, 11.
My branch office administrator, Debbie, has been with Edward Jones since 1995 and is dedicated to providing you with the highest level of service possible.
We are both active in our community by hosting food drives for the BR Area Food Bank and gathering school supplies for local kids in need.
We provide highly personalized service. All aspects of our business are aligned to help us better understand and meet clients' unique goals and needs.