Wed-Thu: 12:00 pm – 8:00 pm
Fri-Sat: 12:00 pm – 9:00 pm
Sun: 12:00 pm – 6:00 pm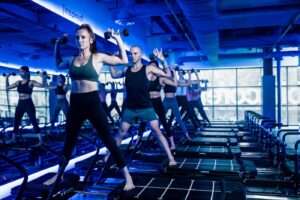 [solidcore] is a high intensity, low-impact full body workout. it's hard to define, but at its [core], it is a pilates-based strength training class.
the music is loud, the attitude is fierce, and the [community] is [strong].
our core workout utilizes slow and controlled movements designed to break down muscles to failure, so they build back [stronger]
join us for a 50-minute immersive experience under neon blue lights.