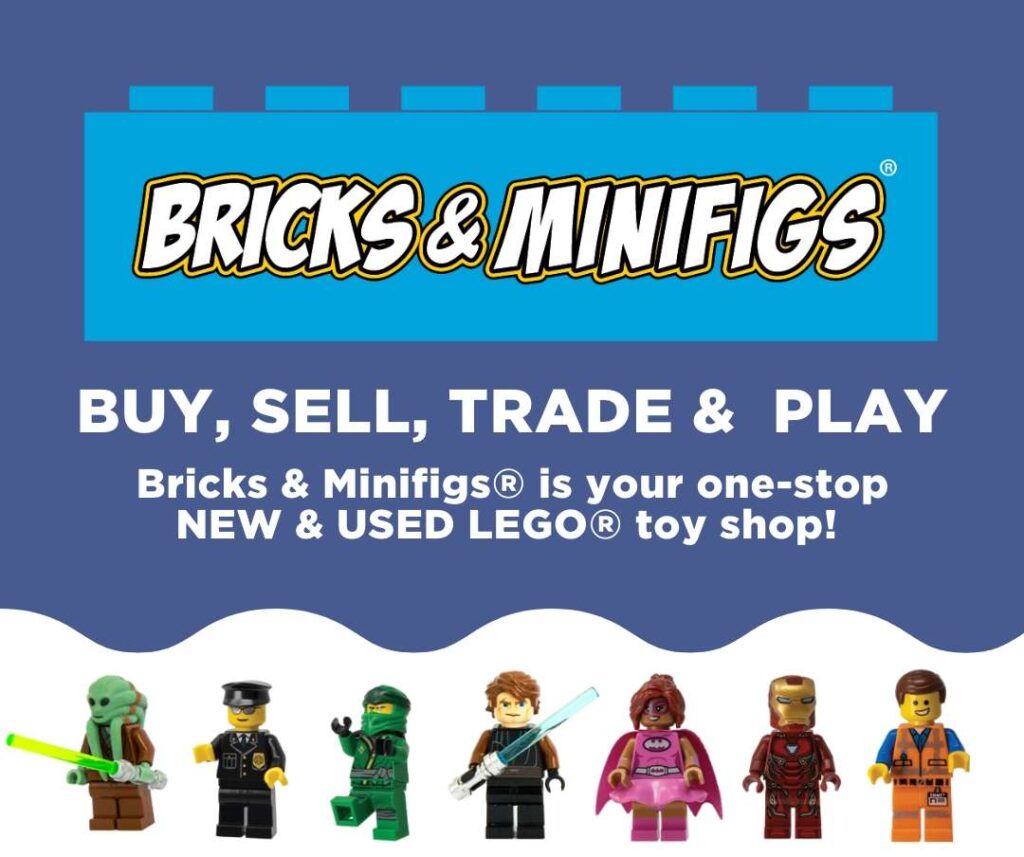 That's Nick Gerow.
He started with the original, old-school LEGO forest and castle sets and spent countless hours playing, building and dreaming.
He took a break from that during high school and college age. Everything was going fine. Then a few years later, his mom got him a Christmas gift — Santa Fe train cars. 2 locomotives, 5 cars. Nostalgia came pouring in…
Christmas time… LEGOs… trains looping around the tree… the love was rekindled. Team LEGO makes a comeback!
This was just around the time that Lego started putting out kits for adults – more complex and culturally connected things. Their famous cultural mashups started with the Star Wars franchise. That had helped them through a tough time in late 90s and reinvigorated the brand.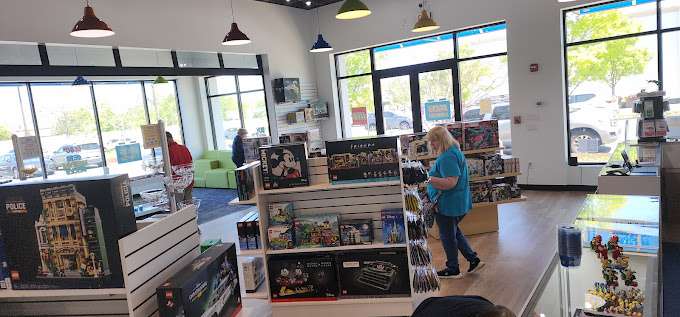 Then came modular buildings and the architectural series. A 1970's diner, a public square with fountain and buildings around it, all connectable. Frank Lloyd Wright, Getty Museum… These had basic concept as the traditional play buildings but more detailed, more nuanced and linkable to create a city scape. They continued to grow the universe of LEGO possibilities. This transformed LEGO from a kid's toy that we leave behind for high school and college into a toy that grows up with us.
And then there are the other cultural phenomena: Mickey and Minnie, Harry Potter, Marvel Comics, Jurassic World, Avatar and Minecraft. LEGO smartly indulged collectors eager to expand their treasures. In Nick's words, "Once you get started, it goes very deep."
Some kits and parts now have electronic functions such as to motorize trains or cars. For example, Mindstorm — the robotic inventor kit that comes with all the usual bricks plus gears, wires and a programmable brain that can drive motors and process input from sensors. And with the vast inventory of brick shapes and colors available, and their relatively low cost, it's no surprise that LEGO is also used for purely artistic pursuits, even translating famous artworks into pixelated replicas.
The store
Between the fantasy play and the art, math, engineering and collecting there are so many avenues. This got Nick enthusiastic about a dedicated store. With this immensely rich and deep background of LEGO possibilities, readers might be wondering what the actual store will be like.
Nick has plans to highlight as much of that as possible.
The retail shop will have products that have come out the past few years.
But also older sets — stuff that's out of general circulation but still new or in great condition. Glass cases will display collectible themes – pirates, forest rangers, storm troopers and on and on. Bulk brick containers where visitors can buy as few or as many bricks they need to complete a set. Minifigs, trees, landscaping, special bricks – all the things. There will be third-party items that are related to LEGOS – lunch boxes, storage boxes, custom lego figures like presidents of the US., the Beatles, Elton John, etc.
"If you can think it, it's more than likely been created. That's the great thing about this place – you don't have to scour the internet. We'll more than likely have it here. If we don't, we're probably be able to find it through our network of stores."
The community aspect
Being open to the community at large is especially exciting because it'll let people experience so much more by seeing other people build, sharing their techniques, stories and their love of LEGOs.
There will be display space where visitors can see what other people have built, Duplo blocks for the youngest enthusiasts, and a resting place for those that are in tow.
An event space will have a building table to play and interact, test out builds, design and discover and be available for birthday parties, clubs, nightly builds.
They have a blank palette with so many options to choose from. As Nick said, "There are interesting things that you can do with a store and venue like this. Possibly people could put together some artwork or build and offer it for sale to the public. Some stores have do monthly subscriptions for a bulk bag of the month, or a thematic build."
"There is no shortage of ideas for things we can do to engage the public,provide a hub for imagination, interactivity and community."
Their dedicated Facebook and Instagram pages help everyone keep in touch and share what people have built, what's new, what was just found, etc.
The Space and Location
The location makes it easy to drive right up and co-location with a bunch of other great stores. There is tons of natural light with high ceilings. The block walls make it a perfect space to host LEGOs. They anticipate some nice synergies with the neighbors too – co-located events with the movie theater, or coordination with Whimsies, the best toy store next door. And it seems like it's just a great place to be in general. "The repeat customers that comes through here were really key for us, and customers tend to stay much longer than other shopping areas."
Get inspired to build something great.